This happened this morning at around 7:00am

Two Hyena clans (+- 30+ in each clan) in a stand-off over a kill.
The clan on the right hand side made the kill (not sure of the type) but came out of the bush and charged the clan on the left side. Unknown number of hyenas in the bush on both sides of the road
Place: 900 metres north of the Southern Entrance of the Gomondwane Loop, H4-2 tar road.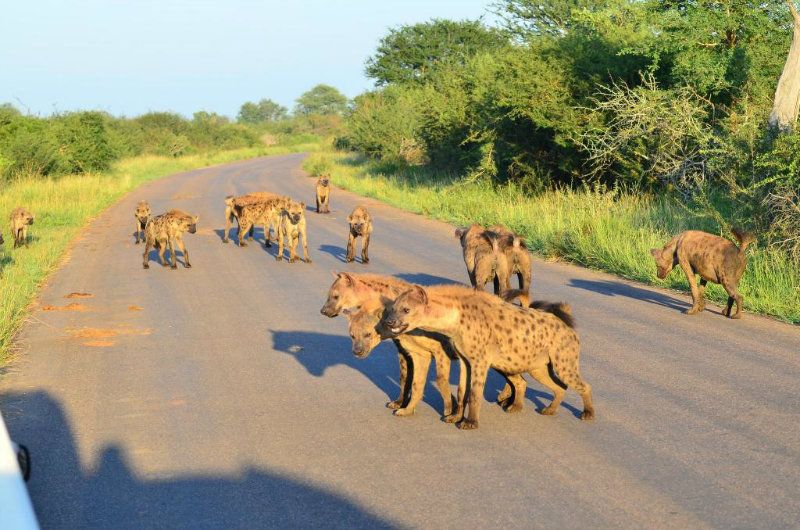 Source/Read on:
http://www.sanparks.org/forums/viewtopi ... 33&t=68219