Posts: 908
Joined: Mon Mar 15, 2010 2:49 pm
Contact: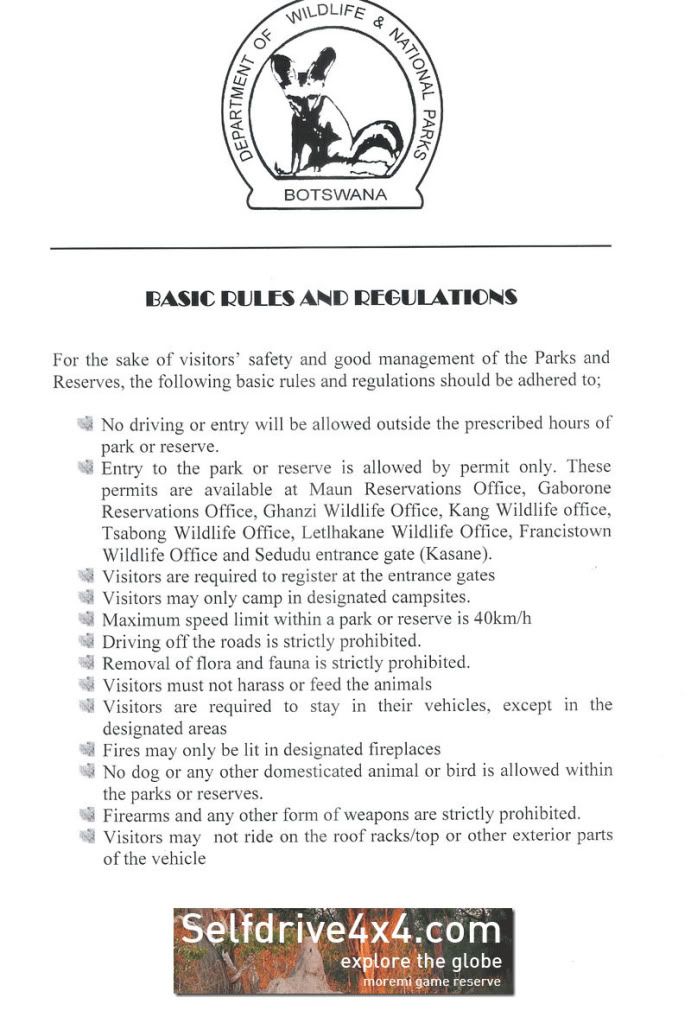 Last edited by
come-along.nl
on Thu Jan 01, 2015 6:27 pm, edited 3 times in total.
Posts: 276
Joined: Wed Mar 31, 2010 10:30 pm

Lot's of Rumours goin around about DWNP's Park fees in 2012... Here are still the current facts:
General Park Fees Bostwana
(Other than Kalahari Transfontier Park & Mabuasehube)
http://www.mewt.gov.bw/DWNP/article.php?id_mnu=179
Note: Thes prices for campsites only apply for the ones still under DWNP rule!