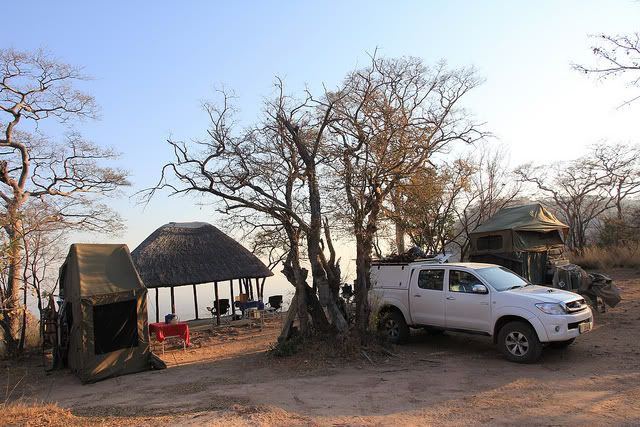 "This was our second venture into Zimbabwe. The first time we entered Zim was a few days after the June 2000
elections. We then had to make last minute changes to our route; abandoned a big part of our trip because no fuel
was available and the Kariba ferry cancelled, rerouted through Zambia. Saw very few other tourists, felt like we had
Mana Pools for ourselves. That was our first camping trip as a family; we loved it, got hooked, acquired a 4x4, added
all the paraphernalia and started a new way of vacationing and exploring our neighbouring countries. Zimbabwe
therefore will always have a special place in our hearts and after our recent trip that place is secured. We have been
looking forward to this trip for a long time"...
Read on:
http://www.overland.co.za/travel_report ... e_2011.pdf
And check out some amazing pics:
http://www.flickr.com/photos/11763349@N ... 170074331/